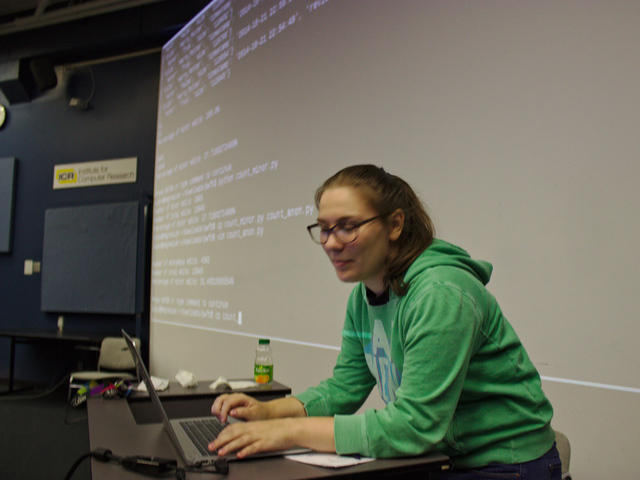 Candid shot from one of my lectures at the Python Workshops for Beginners, Fall 2014
Here's a collection of talks and workshops I have given for various conferences and organizations.
Upcoming
None currently scheduled.
If you'd like me to present something listed below (or to put together some new content!) for your meetup, conference, or organization, please get in touch. I only speak at conferences and events with codes of conduct and public health policies, to keep everyone safer.
Technical Talks and Workshops
Advocacy Talks